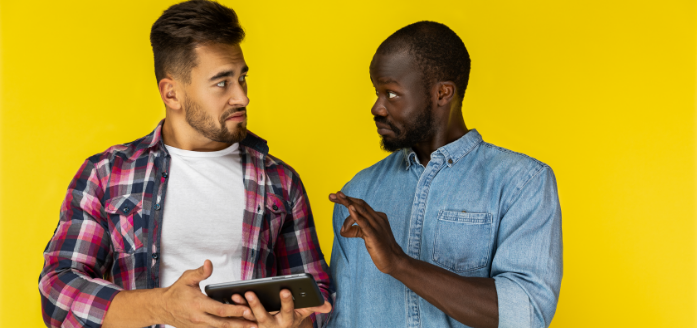 5 Ways to Convince Your Friends For A Trip
Travel has its benefits, but it is a lot more fun with good laughs and memories when it comes to friends. Sometimes, you are too excited about a plan, but your friends ditch you. They make excuses for not being able to travel, and then you both end up sitting home, chilling with Netflix. Travel has always been fascinating and therapeutic, and no matter what situation you're in, it takes you out of it and provides you with deep relaxation. It gives you new experiences, new perspectives, and new themes to explore with. You can always find people taking a vacation after every two months to release their stress and then go back to being productive.
We all have those friends who say no to every travel we make. But not anymore. We'll suggest some ways through which you can convince them to travel with you:
Show them the exotic pictures of the places
Pictures play a significant role in convincing anyone to travel. With pictures, you can lure them and make them understand that if they don't visit the place, what heaven they're missing. Show them all the vacationing spots with lush greenery, food, and aesthetic places they can visit. 
Make a budgeted trip
The budgeted trip will always help you convince your friends to travel the world and enjoy the moment. If the financial aspect is solved and presented, they're more likely to say yes. Nobody likes to spend a lot on the trips to make your friends travel with you, make sure the scenery is covered with all the budget. Don't spend too much on unnecessary spots; instead, spend on things that'll create a moment together.
Make the trip easy
Make sure that everything is pre-planned and hassle-free. No chaos should be created in between that puts your friends on an undecisive plate. Answer all the questions by your friend so that no doubts should remain unbothered. This way, you can convince your friends to travel with you, and it'll be best if you book the trip beforehand. Everything should be in check so that no mess arises at the end of the time and the trip goes in vain.
Do some research and understand what they want
Always listen to your friends while deciding on a trip or place to visit. Make sure the plan is feasible, and their botherations are taken care of. Tell them what they want to hear, and this way, you can convince them more easily. If you understand their concerns and answer them honestly, they'll listen and won't be left with any option but to say YES.
Make sure to do the hard work 
Sometimes planning becomes hectic, and they might not be interested if left to your friend to plan. To get a YES from them, make sure that you do all the work and just leave the small thing for them to cater to. Prepare a list and present it to them with all the details. When they see that you've already put up so much effort, more are the chances of them considering travel.