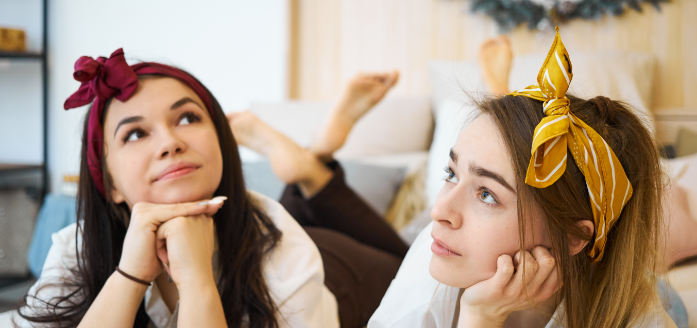 Why Recalling the Best Moments in Friendships is Important?
Recalling the memories- Secret of a healthy friendship 
Have you ever experienced and enjoyed sitting with your friends and recalling the old memories? Well, ask us. It is one of the best experiences you would ever go through. 
Recalling the best moment in friendship is like a wave of fresh wind after a long summery season. We all have those few closest friends who make our lives better. They are one of the biggest sources of our crazy experiments, short trips, and what-not. 
If you ever feel like you are missing that spark in your friendship, the best way to bring it alive is to recall all the best moments in friendship. 
How Recalling the Best moments can make a big difference in your friendship?
Memories are the treasure that lasts long with us until we die, and friendship memories are something like that. If said in simple words, recalling the best moments in friendship can bring a big smile to your face that you are missing from your life. 
Why Recalling the Best Moments in Friendships is Important?

1. Boost your happiness and reduce the stress
If you are under stress or feeling a bit low, the best solution is to remember all the old memories. Trust us; it is going to change your mood in seconds. Happy moments are all we live for, and they are worth living. 
2. Improves self-worth or self-confidence
If you are in a dilemma with your self-confidence or self-worth, turning a few happy pages of your old but best moments in friendship is highly recommended. 
3. Brings a smile on your face 
If you are going through the worst phase of your life, just go through those happy moments you have spent with your friends, and they are enough to bring a big smile to your face.
4. It helps you to reconnect 
If you have lost connection with an old friend, the best way to reconnect and start the friendship again is to remember your old memories. 

Do you think the spark in your friendship is fading?
It's common when you live the same life for years to lose the spark in your friendship. If yes, it's the time to recall the Best Moments in Friendship. It will bring back all the good, happy and crazy moments you have spent together and what is your place in your friend's life. 
Cues to retrieve the old memories
It's easy to suggest recalling the old and best moments of friendship, but the question here is how? These are some ways that can help you recall and bring back memories.
Look at the old photographs of your friends.
Listen to the old songs that both of you used to play 
You can cook the food you both used to eat together 
Visit the places you used to play and spend time together
Spend time together, watch movies, go on trips, have fun. 
It's the time when you can bring back the spark in your friendship by recalling the old moments. So, without overthinking or wasting time, sit with your friends, chit-chat with them, and relive what you were missing.